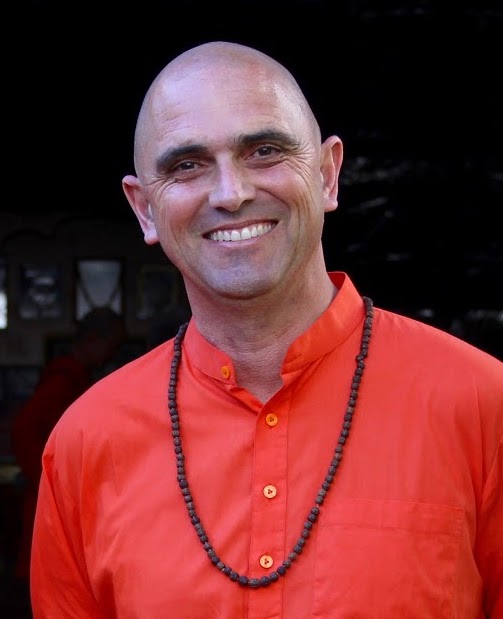 Patañjali Yoga Sūtras
Yogaś Citta Vṛitti Nirodhaḥ
Yoga is the stilling of the modifications of the mind.
Yoga is often understood to be series of postures and breathing exercises for nurturing health, balance and harmony in the body. However the treasures of Yoga span far beyond the physical. All authentic Yoga practices have at their heart a gradual quest towards understanding, and sublimating the mind. Eventually merging the individual self in meditation (samādhi).
The Yoga Stras, compiled by the Sage Patañjali, are the primary text of Yoga Philosophy. This ancient text is presented in short, often terse, 'sutras' or threads, which are unfolded by contemplation to reveal their wisdom. The Sūtras cover a broad range of topics regarding practice, the mind, the pitfalls of practice, aṣtānga yoga, meditation and enlightenment.
Swami Jasraj Puri presents the Yoga Sūtras with mind to their import to daily life. Infused with anecdotes and experiences of living more than 20 years as a monk in India, his down to earth style and practical examples make the Sūtras accessible to all. Each session of the course will include a discourse on a section of the Sūtras and a group meditation.
Mahamandaleshwar Swami Jasraj Puri was born in Sydney and graduated as a Physiotherapist from Sydney University. He started teaching Yoga in 1995 and, soon after, moved to India spending 20 years living in an Ashram, practicing and studying Yoga, Yoga Philosophy and Sanskrit. Whilst there he managed a large Yoga retreat centre, taught meditation and yoga, founded a school and college for local students and lectured on Yoga Philosophy in countless programs throughout Northern India.
In 2010 he was given the honorary title of Mahamandaleshwar in the Haridwar Kumbh Mela, the highest title of the traditional Hindu spiritual order of monks. He was the first 'western Swami' to be accorded the title.
Details:
This course will be held Friday evenings 6pm – 7.15pm
dates:
March 16, March 23, April 6, April 13, April 20, May 4
Full course of 6 Friday nights $150
Payment and bookings essential to secure your spot. earleyyoga@gmail.com